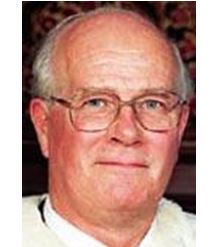 VALE – Field Marshal The Lord Vincent GBE KCB DSO
The following Vale notice has been received from the SO2 HOR and will be of interest to all Gunners serving and retired:
You may already be aware through diplomatic channels; but I regret to inform you that Field Marshal The Lord Vincent GBE KCB DSO sadly died on Sat 8 Sep 18. The Field Marshal is the last Gunner Field Marshal and was Master Gunner St James's Park from 1996 – 2000.
PS12 at M.O.D London, have circulated notification of the death at diplomatic level, in line with protocol and taking into account the wishes of the family. This notification can now be circulated to those serving and retired members of your regiments, who may have had the opportunity to meet or serve with the Field Marshal during their service.
The funeral will be held at 1200hrs, Fri 28 Sep 18 and is a family funeral. There will be a memorial service at a later date, the details of which have yet to be confirmed. RHQRA will inform you of this as a matter of courtesy and PS12 will inform your respective Embassies in London.
I have spoken with the Field Marshal's son, Colonel Mark Vincent, regarding letters of condolence. He requests that all correspondence is sent through him and he and his sister (Mrs Amanda Matthews), will pass the letters to their mother, The Lady Vincent.
If anyone wishes to write, correspondence should be addressed to:
The Lady Vincent
c/o Colonel The Hon M A F Vincent MBE
Baytree House
Dauntsey Road
Great Somerford
Wiltshire
United Kingdom
SN15 5HR
– https://en.wikipedia.org/wiki/Richard_Vincent,_Baron_Vincent_of_Coleshill